Detox Kuur
Een detox kuur kan gezond zijn voor lichaam en geest. Of u het nu voor de lijn doet, uit nieuwsgierigheid of vanwege kwaaltjes of allergieën, detoxen kan werken! Slowjuice helpt u bij het samenstellen van een gezondere maaltijd voor het detoxen. Als u gezonder wilt eten, maar wel lekker en makkelijk is een slowjuicer zeer geschikt. Op onze website kunt u apparaten vinden die u daarbij kunnen helpen.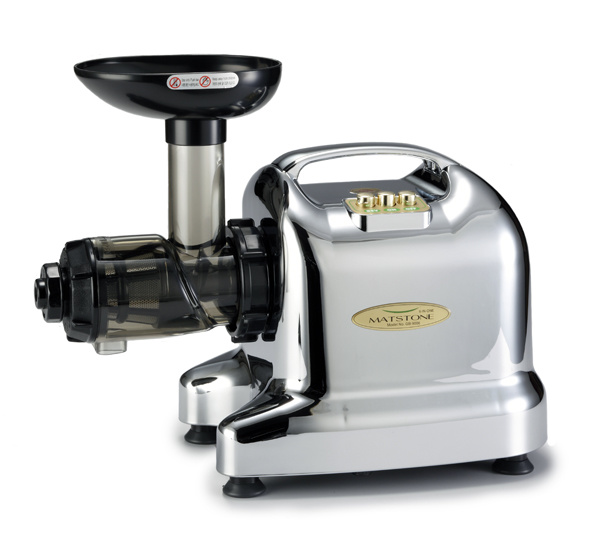 Ons dagelijkse leven is vaak druk, ons lichaam wordt blootgesteld aan vervuiling door conserveermiddelen die in maaltijden zitten, nicotine, alcohol en luchtvervuiling. Om uw lichaam schoon te maken van deze afvalstoffen is een detox kuur een ideale oplossing. De slowjuicer is dé ideale manier om er een gezonde levensstijl op na te houden.
U kunt een detox kuur op meerdere niveaus uitvoeren. Het eerste niveau bestaat uit een voorbereidingsfase van vijf dagen; een darm reinigend dieet, gevolgd door twee tot zeven dagen sapvasten. U heeft daarvoor een slowjuicer nodig voor de juiste gezonde sappen. Deze juicer behoudt namelijk de vitaminen door een koude persing. Het tweede niveau bestaat uit vijf dagen normale voeding zonder vlees gevolgd door een detoxfase met een aangepast dieet. Het derde niveau bestaat een voorbereidingsfase van vijf dagen inclusief het eten van vlees gevolgd door een detoxfase met twee maaltijden per dag.